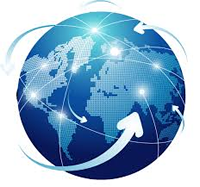 (913) 268-1061
Network Security Services
Do you have concerns about network security? If you do, you are not alone. Malware has become more sophisticated, and the development of targeted malware is big business. If you have financial and other corporate data that you want to keep private, there are steps you can take at the network level to help you do that.
The process begins with a network security plan, and the development of a network design that supports your goals. For example, if you are working to achieve PCI compliance, you may need to establish multiple security zones. The prudent use of VLANs and layer-three switches on your network is key to creating these zones.
A few of the many other factors to consider in your network security planning are:
Network Perimeter Design
Firewall features and configuration
Virtual Private Network (VPN) Design
Bring Your Own Device (BYOD) policy and management
Email filtering
Web filtering
Firewall integration with Active Directory
Firewall logging and reporting
Wireless security and access control
Botnet traffic filtering and detection
Each one of these things is a topic by itself. For example, Botnet traffic filtering and detection can tell you if targeted malware has already struck your network, and if there are workstations that have been "recruited" into a Botnet. The Botnet traffic filter can identify these compromised workstations when they use your network to reach out to a Botnet "command and control" center.
Yes, we agree that this is all getting pretty complex. We also know that you may not want to address all these issues at once. Let us work with you to prioritize and build your security inftrastructure. We specialize in building enterprise-class network security perimeters using the Cisco family of ASA5500 security appliances, so we can start there.
When you are ready to look at the next steps to enhance your network security, give us a call.
Tech Notes